Coding with Arduino
Empower scientists and artists of the future

Arduino Education has created the next generation of STEAM programs that empower students on their learning journey of electronics, coding, robotics, and more through middle school, high school, and university.
Because FarmBot is powered by our own custom Arduino-compatible microcontroller - the Farmduino - curriculum and learning resources for Arduino are directly applicable to learning with FarmBot.
Arduino's cross-curricular content and open-source approach are essential tools for STEAM classes that empower and support students in:

Middle school - Hands-on, step-by-step solutions that support students in their first steps in programming, electronics and science. No prior knowledge or experience is required.

High school - Solutions that provide extensive learning experience, with exercises grounded in real world challenges and important 21st century skills.

University - Take students a step towards working with technology professionally, extend their knowledge, and learn important industry skills within engineering, mechatronics, data processing, and the internet of things.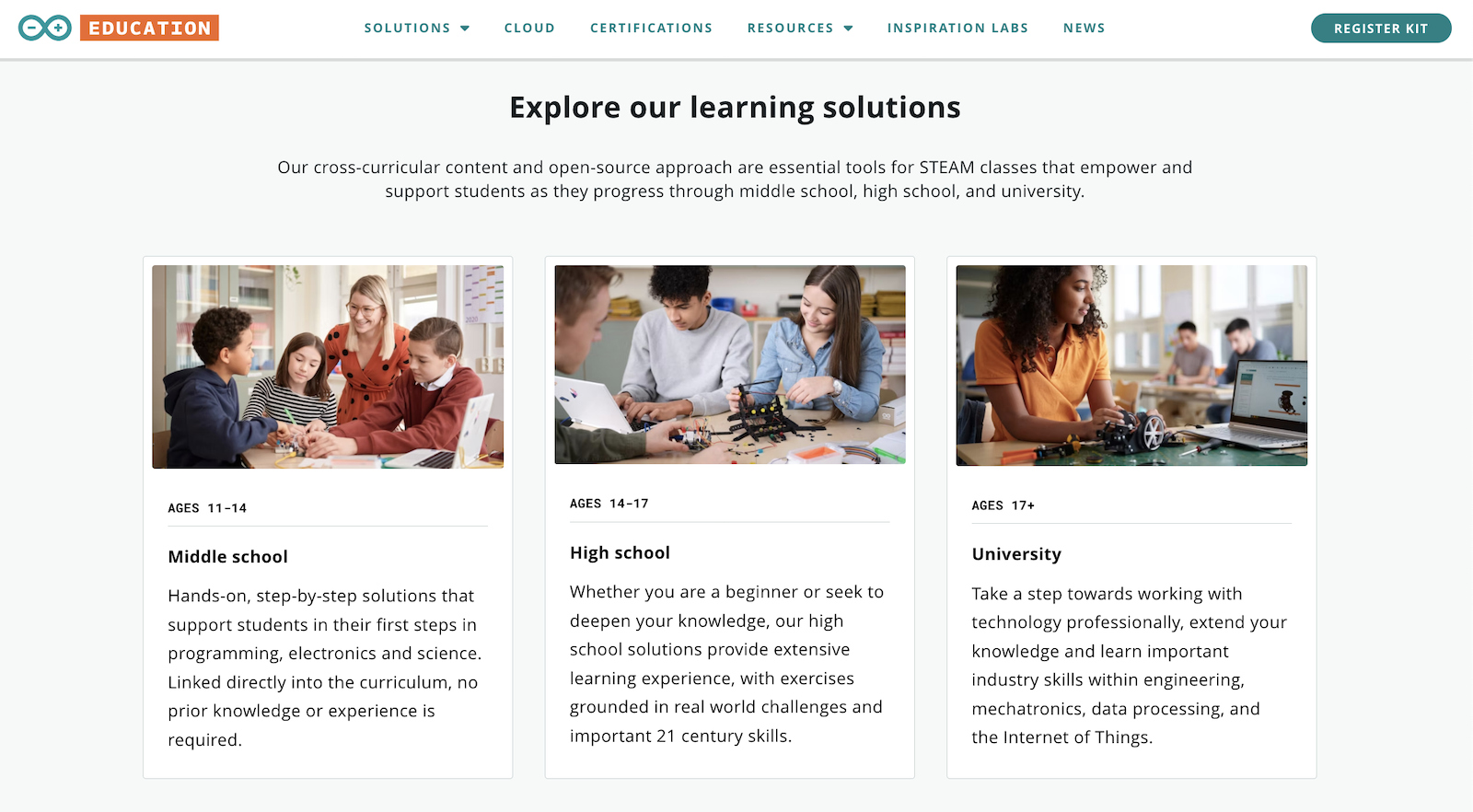 What's next?